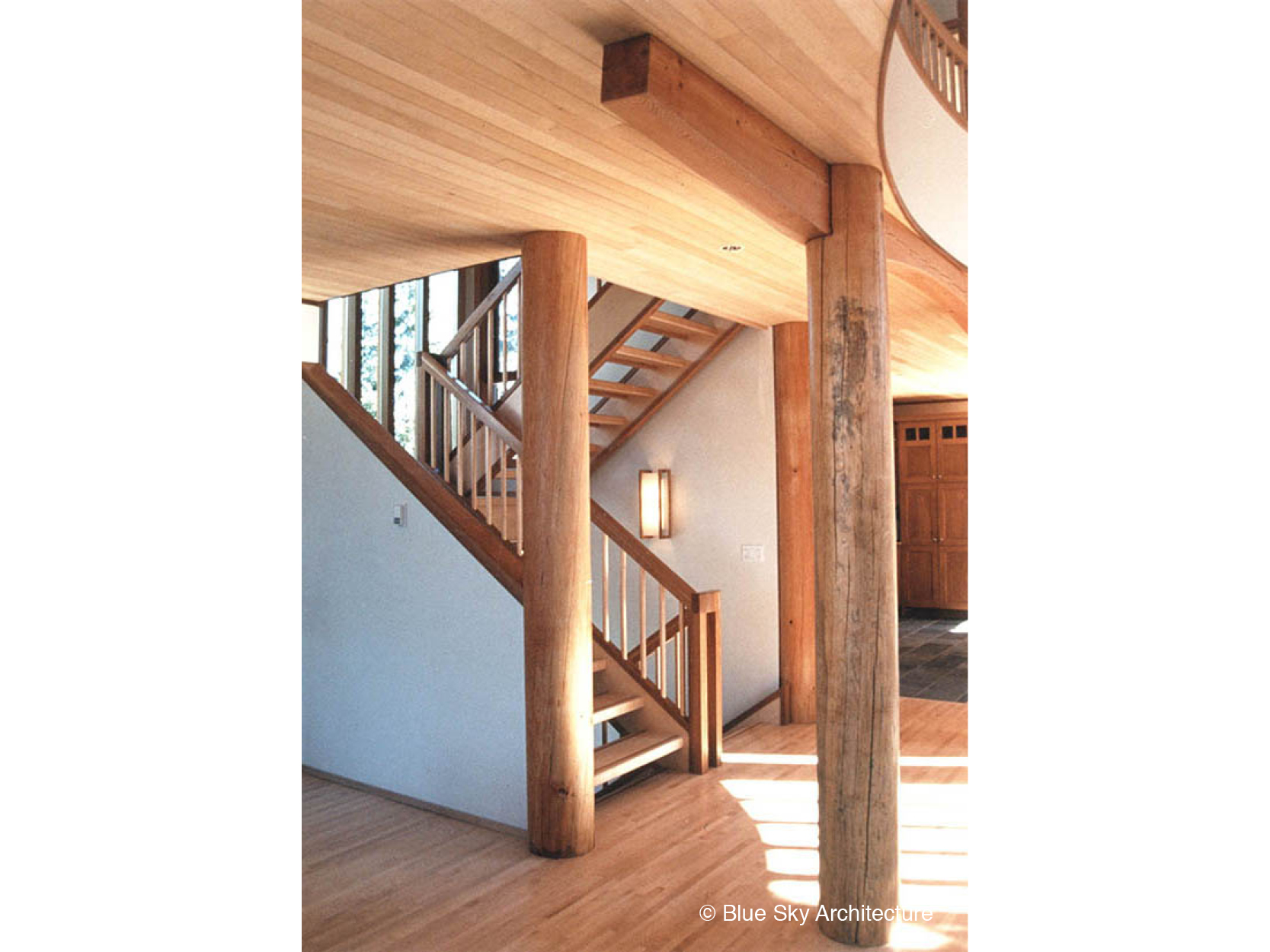 Stretching along the top of a ridge with magnificent mountain views to the east and west, this custom residential design is in the middle of a subdivision of holiday homes in the ski resort of Whistler, BC. The clients wanted a vacation home that would endure as a family gathering place for all seasons.
The house was stretched lengthwise of the property to capitalize on mountain views on both ends, and to save a small grove of pine trees on the south side. Blue Sky Architecture also uses different approaches for fenestration, using windows to both frame breathtaking views, and to allow for light, ventilation, and screening from the neighbours.
The house uses low sloped curving roof forms, recalling the metaphor of snow drifts. Copper roofing sheds snow while allowing upper floors views beyond. The house has an expressed base clad in river rock granite, with a heavy textured cedar board siding above. A mix of rustic and refined materials blend to define the wild and cultivated nature of a ski resort.