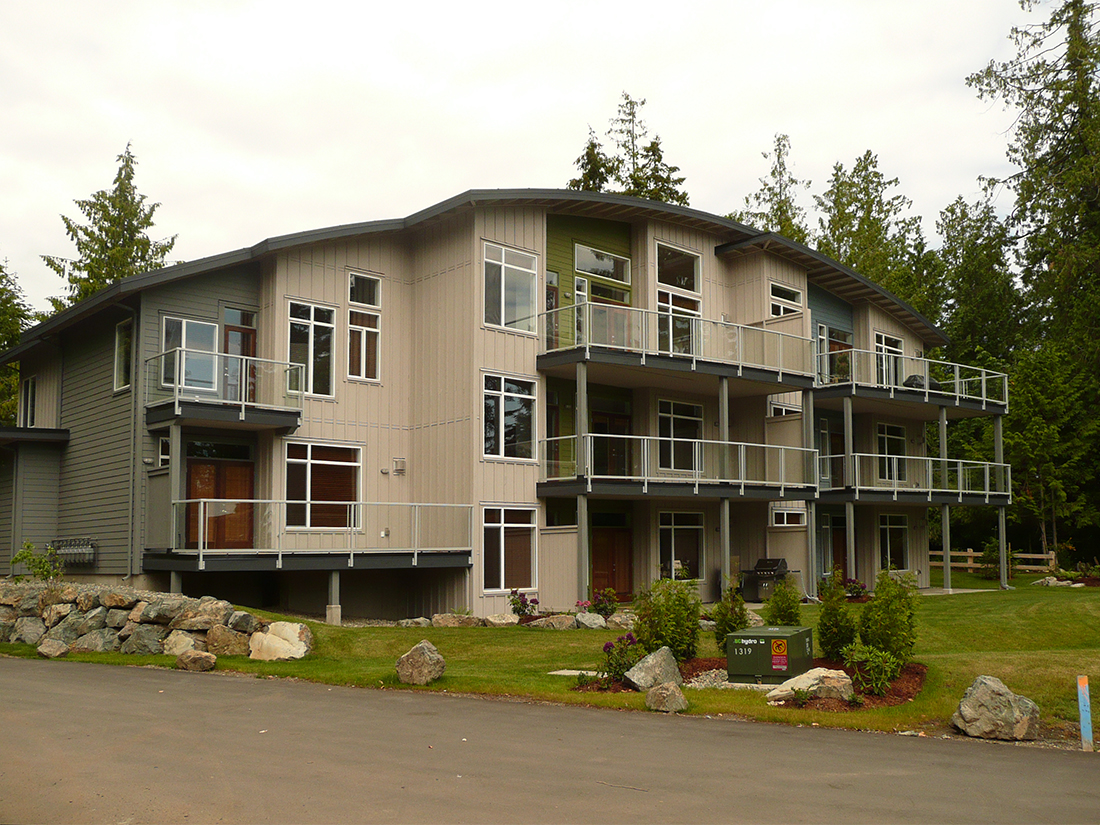 COMPLETED 2008 | 46 UNITS
The 3.4 hectare (8.4 acres), oceanfront site winds through a long narrow forest down to Rathtrevor Beach Park, a beautiful sand beach with breathtaking views of Georgia Straight.
The development objectives were to create a multi-family community based on sustainable design principals where each home is visually engaged with either the forest or the ocean, every home has a generous outdoor living space and the planning reinforces a sense of community. The very long, narrow site proportions, 635m x 60m (2084 ft x 196 ft.), were a challenge to conventional community planning. Its width only allowed the roadway, parking, a narrow buffer of forest and one house depth. This was overcome by planning the majority of the homes as duplexes strung along the access drive. In the forest area four clusters of four duplexes are grouped around communal garden spaces. All the duplexes look north, across these gardens into the wild forest parkland.
Two, three story seven-plexes are sited on the crest of the bluff, looking east across the beach and Georgia Strait.
All units have curving vaulted spaces over the main social areas. The use of red cedar shingles and timber frame details add visual warmth and a natural hand-crafted image to this seaside community.